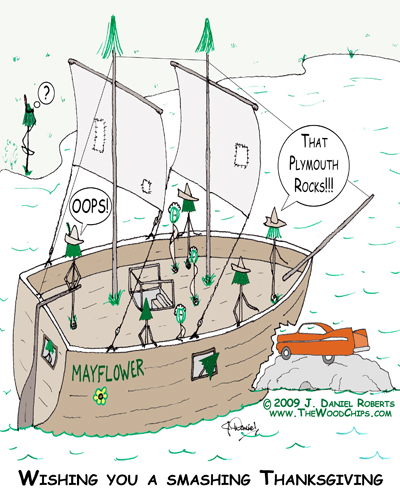 Many tree rings ago, in about 1620 more or less, there was a small forest in the old world of England. The trees in this forest wore funny hats and big shoe buckles on their roots and were known as Pilgrims, although no one really knows why they were called such an un-tree like name.
Why they were not called the Oaks, or even Quercus Roburs, the Latin name for English Oak, because lots of trees spoke Latin back then, remains an historical mystery to this day.
All that aside, life was okay for the PilgrimTrees, but day by day they grew more discontent in the old Forest. Their unhappiness stemmed from the fact that they were not allowed freedom of exercise.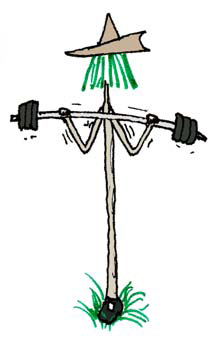 So they decided to split for the New Forest.
Actually, to be historically accurate, they had already split once to another forest called Holland, a crazy kind of place where the trees wore wooden shoes which the Pilgrims thought was just too weird. Worse yet, in Holland, they had too much Read the rest of this entry »