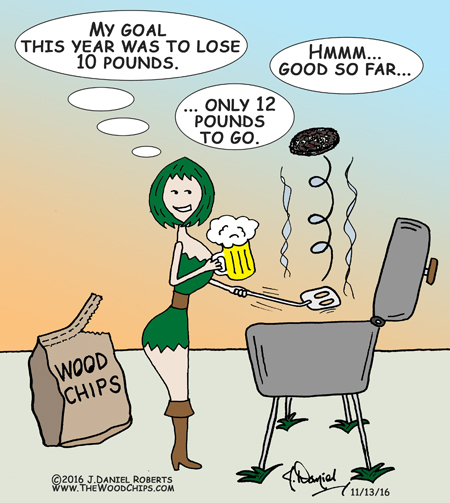 You might enjoy more fun cartoons like this in my book If At First You Don't Succeed, Skydiving Is Not For You
.
Cartoon Dialog: Setting: Maple is barbecuing a big juicy burger, flipping it in the air, and drinking a barley based beverage (beer).
Maple (thinking): My goal this year was to lose 10 pounds.  Hmmm… good so far… only 12 pounds to go.