e-mail

cartoon to your friends

 
FREE 2014 WOODCHIPS CALENDARS AVAILABLE NOW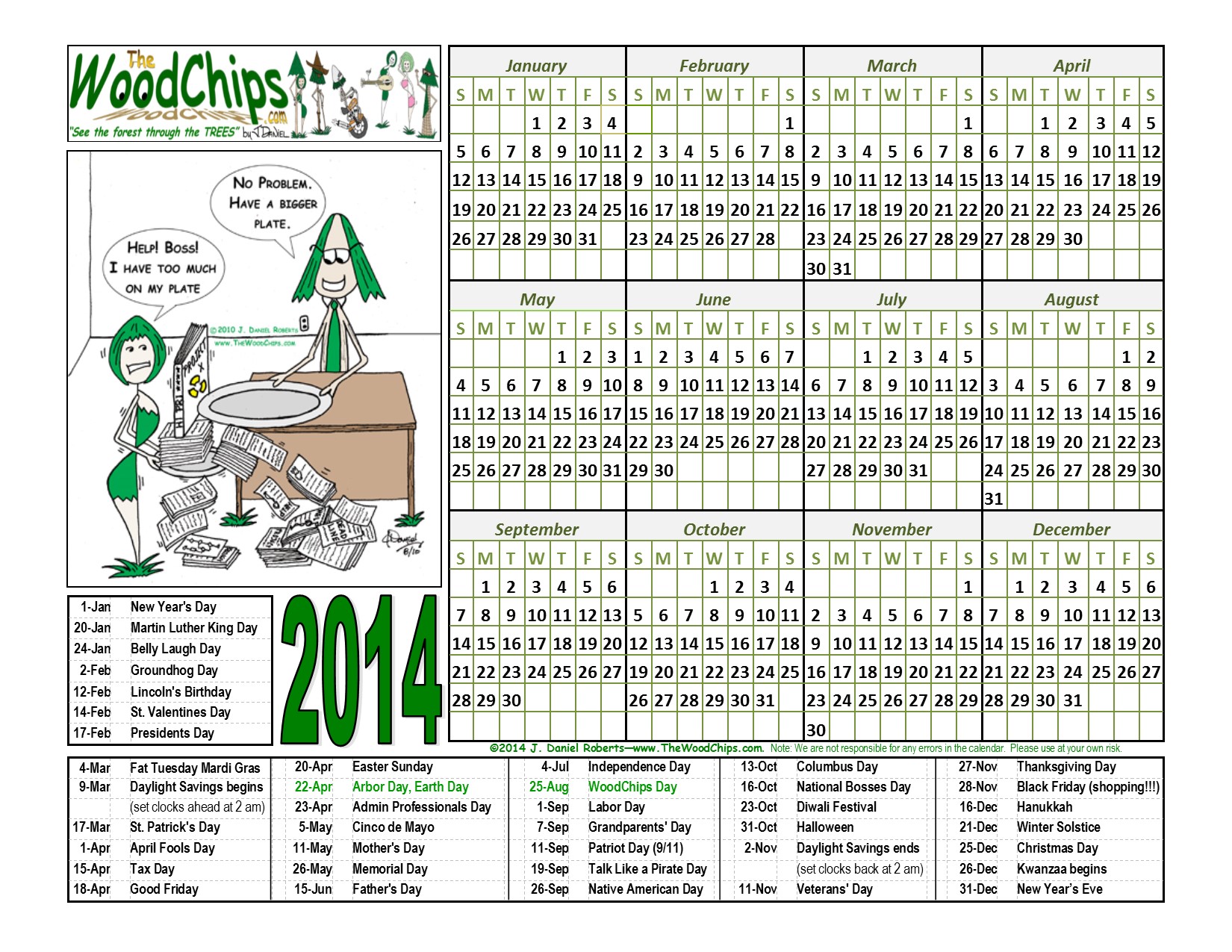 The FREE 2014 WoodChips Calendars are now available.  Currently there are ten to choose from.
Shown above is the second highest downloaded calendar in 2013.  I got the idea for the cartoon in a phone conversation one evening with enthusiastic WoodChipper Karen of Kansas City (also my sister).  Apparently, the overloaded work thing struck a resonant chord with many WoodChippers around the world.
A WOODCHIPS HISTORY OF THANKGIVING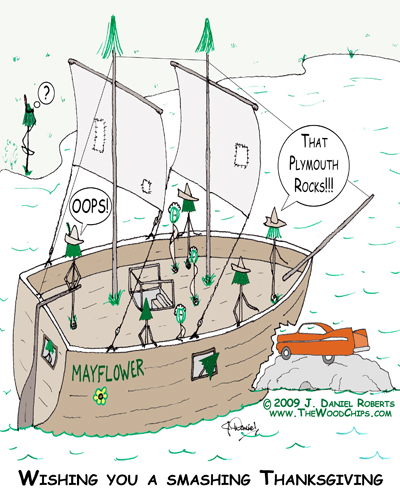 Each year we publish our fractured WoodChips history of Thanksgiving and this year is no exception.  For those unfamiliar with this riveting historical narrative, it begins like this…
Many tree rings ago, in about 1620 more or less, there was a small forest in the old world of England. The trees in this forest wore funny hats and big shoe buckles on their roots and were known as Pilgrims, although no one really knows why they were called such an un-tree like name.
Why they were not called the… Click For More WoodChips Thanksgiving
Did you miss previous issues, or just signed up and would like to read more – or perhaps you're doing a serious research paper, or homework, and need an authoritative source like the WoodChips (chuckle).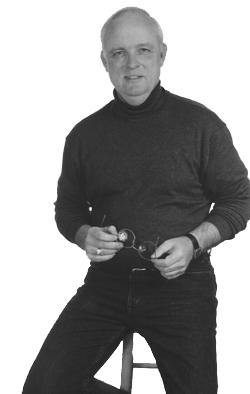 Good gravy, it's already Thanksgiving this year.  But it's one of my favorite holidays, primarily because of all of the great food, so I'm not complaining.  And this Thanksgiving is special because I think they passed some legislation in Washington called The Affordable Turkey Act or something — "If you like your turkey, you can keep your turkey."  I may not have gotten all of that exactly right, but I'm pretty sure about the turkey part (chuckle).
Quickly back to the food thing before I get politically depressed, I'm sure that you, like me, will be careful to eat only healthy, small portions of low carbohydrate vegetables and protein and take a pass on any fattening, sweet desserts… all after doing a full, healthy, strenuous hour long exercise session.
Ha!  Had you going there, didn't I — that was New York Mayor BloomersBunched that said that.  I was just joshing you.  I'm going to pig out to the max and the heck with the exercise.  And the WoodChips recommend the same for you as well.
Anyhow, that's it for this edition. 
I love to read all of your thoughts and opinions.
So feel free to say what's on your mind, bend the facts to fit pet theories, or heck, use no facts at all and just let her rip in a stream of consciousness.  Factual, thought-out comments are also welcome, although viewed with great suspicion as they don't fit the format of the national debate.
You can send them to me at JDaniel@TheWoodChips.com.
P.P.S. And don't forget to forward this email to your friends.  They might enjoy it as well.  And, they can sign up for their own free newsletter by clicking here.
Please forward this email to your friends so they can enjoy it too … the WoodChips just LOVE attention!  
© 2013 J. Daniel Roberts. All rights reserved    www.TheWoodChips.com