Hoping Your Thanksgiving Rocks!

the

Hysterical

Historical WoodChips Thanksgiving

Also:

WoodChips Regularly Viewed In 85 Countries Around The World

Can you guess the Top 5?

 

Why not forward this

e-mail to your friends

 

Customer Comments

  

Hi there, I'm at work browsing your blog from my iphone.   Just wanted to say I love reading through your blog and look forward to all your posts 

    Keep up the great work -  Corrie O.

    I admire your priorities, Corrie – always better to be reading the WoodChips than doing that work thing — at work – J. Daniel

   Great post, I hope you don't mind if I use this article as part of my book report.-Harlan M.

   No problem Harlan.

Hoping your teacher has a sense of humor – J. Daniel
Many tree rings ago, in about 1620 more or less, there was a small
forest in the old world of England. The trees in this forest wore funny
hats and big shoe buckles on their roots and were known as Pilgrims,
although no one really knows why they were called such an un-tree like
name.
Why they were not called the Oaks, or even Quercus Roburs, the Latin
name for English Oak, because lots of trees spoke Latin back then,
remains an historical mystery to this day.
All that aside, life was okay for the PilgrimTrees, but day by day
they grew more discontent in the old Forest. Their unhappiness stemmed
from the fact that they were not allowed freedom of exercise.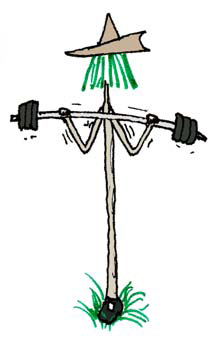 So they decided to split for the New Forest.
Actually, to be historically accurate, they had already split once to
another forest called Holland, a crazy kind of place where the trees
wore wooden shoes which the Pilgrims thought was just too weird.  Worse
yet, in Holland, they had too much freedom to exercise and some of them
were just plum tuckered out.
So split they wood, yet again, for a forest far across the ocean
called America. That decided, they went shopping for a big boat from a
used boat salesman called Sir Woody. The whole negotiation was pretty
iffy until Woody made up a cute name for the boat and told the Pilgrims
it was called the Mayflower.
The Pilgrims really liked that, so they sealed the deal, hopped aboard and set sail for the New Forest across the ocean.
Their voyage was long and they sailed through many storms, the trees
swaying back and forth in the breeze to keep their balance.  After many
months, as they neared the shores of the New American Forest, another
storm came up.  As the wind howled through the mast trees, the sky
became very dark, so dark in fact that the Captain couldn't see where he
was going and they crashed into a big rock.  Fortunately, their used
boat didn't sink, and as the storm passed, the sky lightened so they
could see where they were.
To their amazement, the big rock they'd crashed into had … click for more Thanksgiving Rocks
WoodChips Regularly Viewed In 85 Countries Around The World

The WoodChips are regularly viewed in 85 countries around the world.  Can you guess the top five (chuckle – that should be easy since I just showed the list)?
Well, the United States at number one is probably a gimme.  But how about the next five?
You might be surprised.
If you look at the number of pages viewed, the next five are Germany,
the Ukraine, Great Britain, China and Qatar (ignoring the generic
description of European country).
However, I tend to look at how many people from different countries
actually visited the site – this is a statistic called web hits.
And based on this statistic, the numbers are a bit more what you
would expect.  Our good friends in Great Britain take first place,
followed by Canada, Ukraine, China, Germany, Europe (overall) and Hong
Kong.
Would you have guessed these countries, in that order?
Have a great international day – J. Daniel
P.S. Below is the full list … I know, there are really 87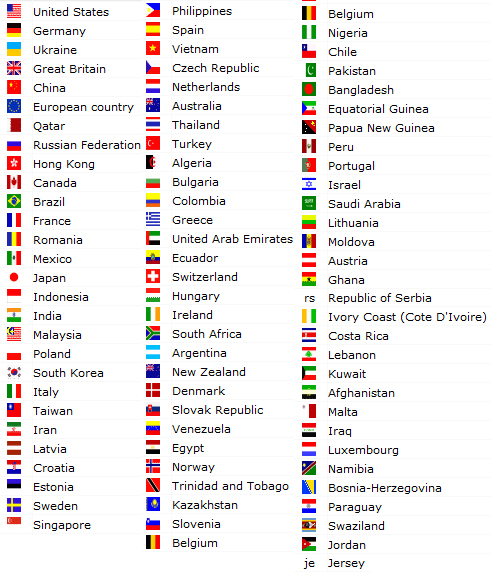 .
Woods To Live By – Tree Quotes
"A hypocrite is the kind of politician who would cut down a redwood tree, then mount the stump and make a speech for conservation."
Ha!  Known as a stump speech, I guess.  Has a "way too familiar" feel to it this political season in the United States – J. Daniel
Please forward this email to your friends so they can enjoy it too … and the WoodChips just LOVE attention!
P.S. Don't forget – if you have a friend who you think would like to get the WoodChips newsletter and be part of our forest, please forward me their first name and e-mail address. They'll get a polite invitation – which they can decline – and I never share my email lists. Just put Friend in the Subject Line. You can e-mail me here.
© 2011 J. Daniel Roberts. All rights reserved    www.TheWoodChips.com