e-mail

cartoon to your friends

 
A BRIDGEGATE TOO FAR IN NEW JERSEY
For those watching the news lately there is a possible scandal going on in the state of New Jersey.  It seems that some of Governor Chris Christie's staff ordered the closing of a key bridge for political retribution in the recent past.  There are emails proving this, although there has been nodirect connection to the Governor proven. But he is under intense investigation at the moment.
Adding to his problems, there is also a major snowstorm about to hit New Jersey.  So you can imagine the colorful conversation with the Governor if the staff recomended that he close the bridge for safety reasons ahead of the storm.
Political Correctness Note 1.  This converstion may or may not have actually happened.  Sometimes I just make stuff up.
Political Correctness Note 2.  If we happened to hit your favorite political party, be assured we are not picking on them or singling them out.  We disrespect both major political parties equally
.
FREE 2014 WOODCHIPS CALENDARS AVAILABLE NOW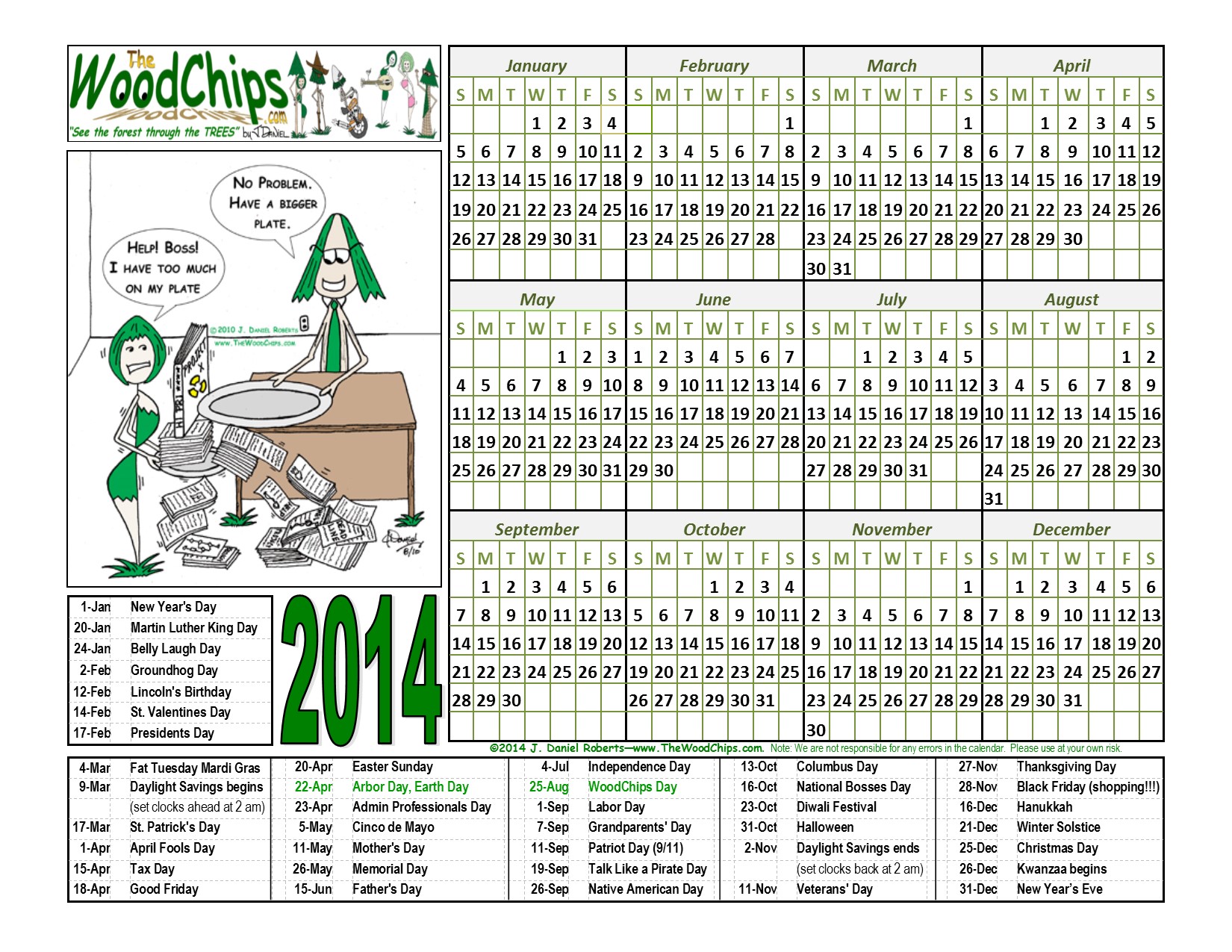 The FREE 2014 WoodChips Calendars are now available.  Currently there are ten to choose from.
Shown above is the second highest downloaded calendar in 2013.  I got the idea for the cartoon in a phone conversation one evening with enthusiastic WoodChipper Karen of Kansas City (also my sister).  Apparently, the overloaded work thing struck a resonant chord with many WoodChippers around the world.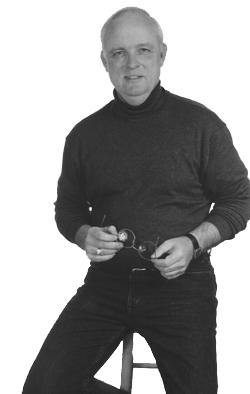 I hope you enjoyed our breaking news story out of New Jersey.  Our crack WoodChips reporter got the scoop this afternoon and we thought we should go to press with it
. 
Always remember, don't believe everything you see on the "internets."  Except the WoodChips stuff, of course.
And to our friends in New Jersey, we sincerely hope the storm isn't too bad.  And I promise we'll pick on someplace else next time – that is if I still have friends in New Jersey.  So stay safe and stay warm… and maybe stay away from bridges for now. 
So that's it.  Be sure and email us because we
love to read all of your thoughts and opinions.  And
 feel free to say what's on your mind, bend the facts to fit pet theories, or heck, use no facts at all and just let her rip in a stream of consciousness.  Factual, thought-out comments are also welcome, although viewed with great suspicion as they don't fit the format of the national debate.
You can send them to me at JDaniel@TheWoodChips.com.
P.P.S. And don't forget to forward this email to your friends.  They might enjoy it as well.  And, they can sign up for their own free newsletter by clicking here. 
Did you miss previous issues, or just signed up and would like to read more – or perhaps you're doing a serious research paper, or homework, and need an authoritative source like the WoodChips (chuckle).
Please forward this email to your friends so they can enjoy it too … the WoodChips just LOVE attention!  
© 2013 J. Daniel Roberts. All rights reserved    www.TheWoodChips.com