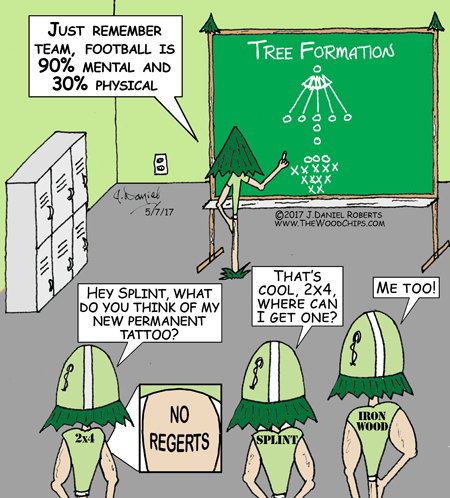 You might like the new WoodChips cartoon book shown here
.
Cartoon Dialog: Setting: Coach KickAsh is drawing a play for the team in the locker room while 2×4, Splint and IronWood are looking on.
Coach KickAsh: Just remember team, football is 90% mental and 30% physical.
2×4 (to Splint): Hey Splint, wht do you think of my new permanent tattoo? (he shows his tattoo on his bicep – which says "No Regerts."
Splint: That's cool, 2×4, where can I get one?
IronWood: Me too!