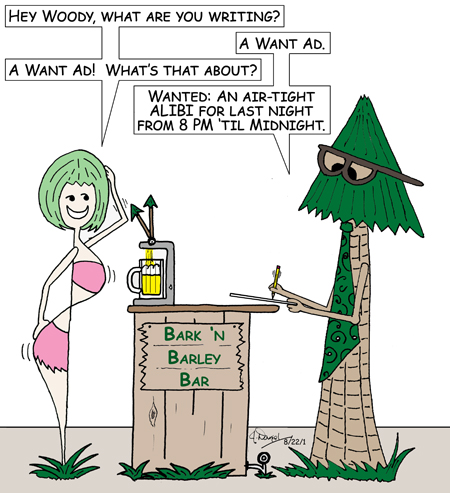 CARTOON DIALOG:
Setting:  Woody and Mimosa the bartendress are in the Bark n Barley bar.  Woody is writing something.
Mimosa: Hey Woody, what are you writing?
Woody: A Want Ad.
Mimosa: A Want Ad!  What's that about?
Woody: Wanted: An air-tight alibi for last night from 8 PM 'til midnight.