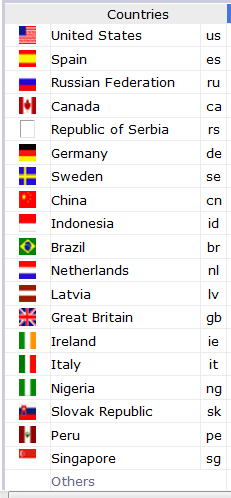 Did you know that the WoodChips are now viewed in over twenty-five countries on a regular basis?  They're clearly becoming an international hit.
Top countries recently have been the United States and Canada.  No surprise here, really.  But most recently, viewing has increased significantly from Spain, the Russian Federation and the Republic of Serbia.
Wishing a  big friendly WoodChip welcome to all of our friends in countries around the world.
Have a nice day … ummmm … or evening …  or night … or morning … depending on your longitude.
J. Daniel