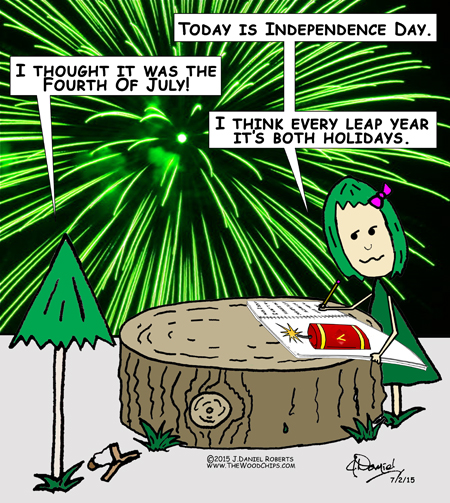 Cartoon Dialog: Setting: Cherry is writing in her daily log journal.  There is a picture of a firecracker in her log:  Chip is watching and there are fireworks exploding in the sky.
Cherry: Today is Independence Day.
Chip: I thought it was the 4th of July.
Cherry: I think every Leap Year it's both holidays.