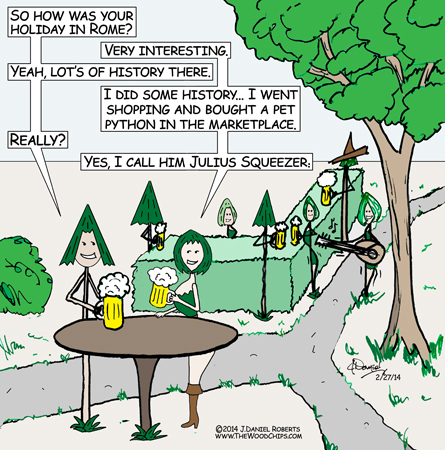 Cartoon Dialog: Setting: Elmer and Maple are at the Bark 'n Barley Bar
Elmer: So how was your holiday in Rome?
Maple: Very interesting.
Elmer: Yaeh, lot's of history there.
I did some history… I went shopping and bought a pet python in the marketplace.
Elmer: Really?
Maple: Yes, I call him Julius Squeezer.