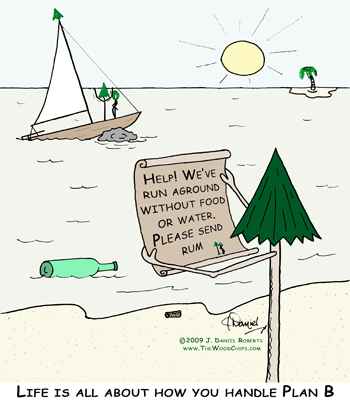 So I really heard a story like this over in the Bahamas … I didn't say it was a true story, I will just say I definitely heard it.
I had sailed my boat the Saline Solution II over to Bimini in the Bahamas, one of the islands in the Gulf Stream mentioned in Ernest Hemingway's book Islands in the Stream. 
Bimini has been a special place to me for some years now.  It's like stepping back fifty years in time, to a place where life is simpler, and slower.  Way slower.  As soon as I dock and set foot on the island, my ambition meter drops straight to zero and I am totally taken in by the beauty and pace of the place.
It had been a thirteen hour sail and the seas had been rough in the crossing, so I felt a need for fortification and relaxation.
I found myself sitting at the bar in the Compleat Angler, a rustic hotel and bar Hemmingway used to hang out at.  And the bartender telling me about this bottle they found washed up on the shore.  And how they opened it and found a message.  The message had read, "Help, we are run aground without food or water – please send rum."
And I liked the story.  It was very Hemmingway, and I was in a very Hemmingway mood.
And their Plan B (rum) was right in line with mine.
Now you have to be a little careful what you believe in a Hemmingway bar, on a island in the stream … with rum … but as the night wore on, I came to believe the story more and more.
And I left convinced it was true
So if you're the rustic adventurer type, and have a chance to get to Bimini, and step fifty years back in time, you'll definitely want to stop in at the Compleat Angler.  And perhaps you'll hear the story as well, and come to believe it as I did, as the night passes on.
So here's to your islands in the stream, and a good Plan B.
J. Daniel
P.S. If you are the tourist trap type, you will want to avoid Bimini.  You'll be bored.  This is definitly for the rustic, adventurer types that do not need to be entertained.