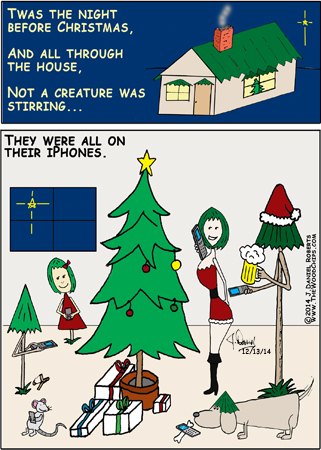 Cartoon Dialog: Setting: The EveryGreen WoodChips family is all gathered around the Christmas tree in their house.  Everyone has an iPhone in their hand.  Even DogWood and the mouse have an iPhone.
Caption: Twas the night before Christmas, and all through the house, not a creature was stirring…
They were all on their iPhones.