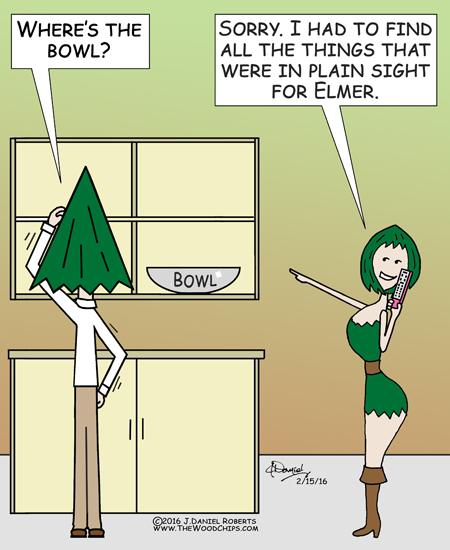 Setting: Elmer and Maple are in the kitchen,  Elmer is looking for the bowl – which is right in front of him.
Elmer: Where's the bowl?
Maple (pointing right at it and talking to her girlfriend on the phone, saying: Sorry, I had to fin all of the things that were in plain sight for Elmer.