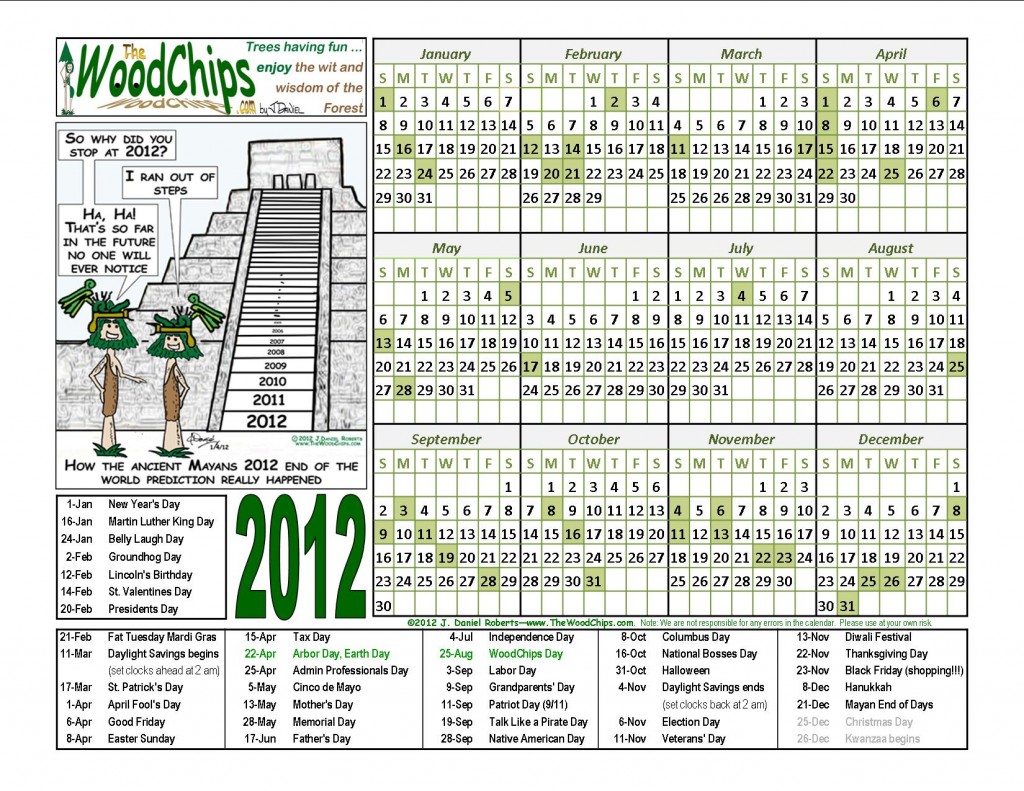 OK, so a lot of you have gotten your free 2012 WoodChips Calendars by now.
And then, some others haven't gotten around to it yet.  Hey, it's only March, right? (chuckle).
So for you ultimate procrastinators, and believe me, I admire your staying power, we've created the Ultimate Procrastinators Calendar, featuring the Mayan End Of The World – which, oh by the way, ends before the year is out.
Our top level meetings here at WoodChips Central lead us to believe this would help you get around to downloading the calendar.  This special calendar has the holidays after the end of the world conveniently grayed out so you won't accidently plan something.
So go ahead and click here to get your free calendar, featuring all the cool holidays like Belly Laugh Day, Black Friday, Talk Like A Pirate Day and many more – before the world ends. And yes, it has all the old boring holidays as well.
And I'd get cracking on that bucket list while your at it (chuckle).
Have a great day – J. Daniel