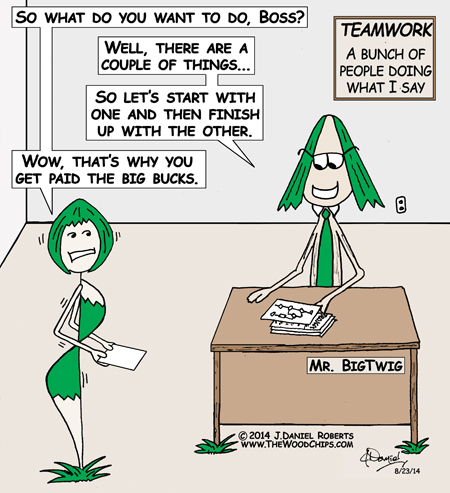 Cartoon Dialog: Setting: Maple has just entered Mr. BigTwigs office.  Behind his desk, Mr. BigTwig has a poster on the wall that says, TEAMWORK – A bunch of people doing what I say.
Maple: So what do you want to do boss?
Mr. BigTwig: Well, there a re a couple of things… so let's start with one and then finish up with the other.
Maple: Wow, that's why you get paid the big bucks.