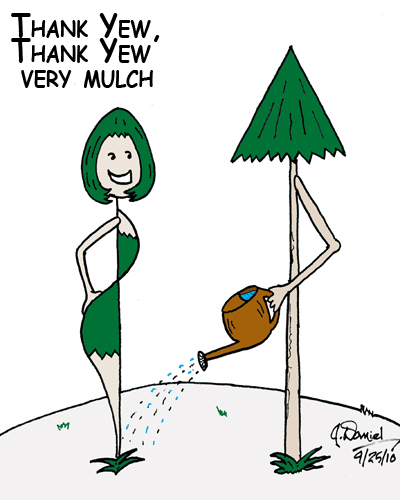 Thank you very mulch is a new TreeCard (e-card) you can send to your friends for FREE.  Just click the TreeCards menu button above.
Many WoodChips readers take advantage of this great free service.  Indeed, it is one of the most heavily accessed sections of the web site.  And we will continue to create more tree cards for different occasions.
So what occasion would you like a TreeCard for?  Feel free to suggest a new TreeCard by clicking the title of this post and commenting in the box that will appear below.
Finally, to the subject of today's new card, we all have someone we can thank for something.  Why not send this Thank You TreeCard to your friends today.
And thank you for being a WoodChips supporter by visiting our site.
Have a nice day – J. Daniel