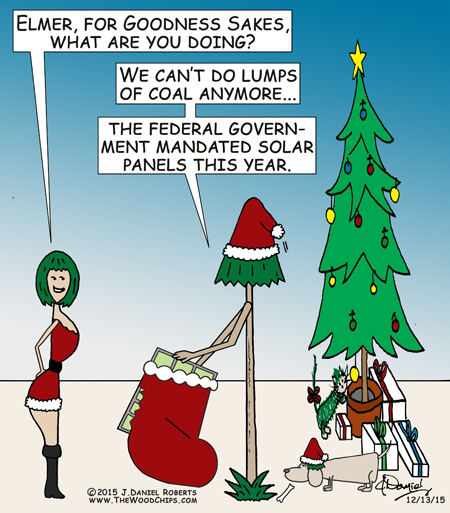 Cartoon Dialog: Setting: Maple is watching Elmer stuff a solar panel in a stocking.  It's so big it is ripping the stocking.  A Christmas tree and gifts are in the background.
Maple: Elmer, for goodness sakes, what are you doing?
Elmer: We can't do lumps of coal anymore… the federal government has mandated solar panels this year.