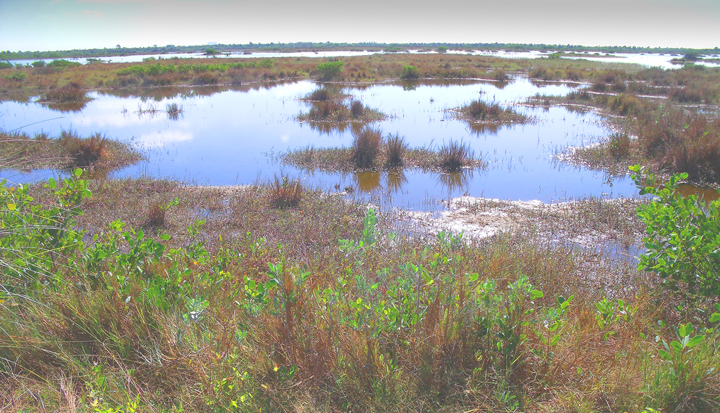 Magnificent desolation, isn't it. I went on a hike in the scrub ecosystem in Merritt Island Nature Preserve yesterday — nothing but me and nature and the sound of the wind.
 
This area is just north of the Kennedy Space Center and about an hour from where I live. The ocean is just on the other side of the horizon line.
 
Oh, and I forgot to mention hiking takes on a new dimension in Florida … came across a 12 foot gator the last time I was here. This is not mentioned in the hiking trail warnings — all they talk about are bobcats and wild boar.
 
In case you think I'm kidding about the twelve foot gator, well, it's an estimate, I didn't actually sally forth to measure the guy … but I got a picture … then … ummm … I got outta there.
 
I think gators take the low carb diet WAY to serious.
Have a nice day – J. Daniel