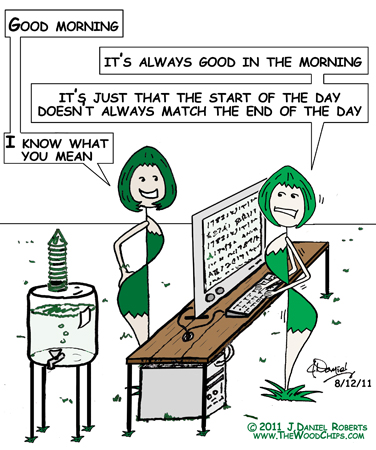 So Maple and Hazel, office mates, are saying good morning to each other.  And Maple observes it's always good in the morning, but the end of the day doesn't always match the beginning of the day.
This cartoon was inspired by a priceless conversation I overheard at the office the other day.  Ann C., a fine person and dedicated associate  made this insightful observation about mismatched days.  Thanks Ann, couldn't have said it better myself and just had one of those mismatched days.  Because of you I have a name for it now.
So have you had a mismatched day lately?
Feel free to comment about it by clicking the title of the post and sending us your thoughts in the comments box that will appear below.
Ummm … and wishing you matched days – that is the ones that start off good, I mean – J. Daniel