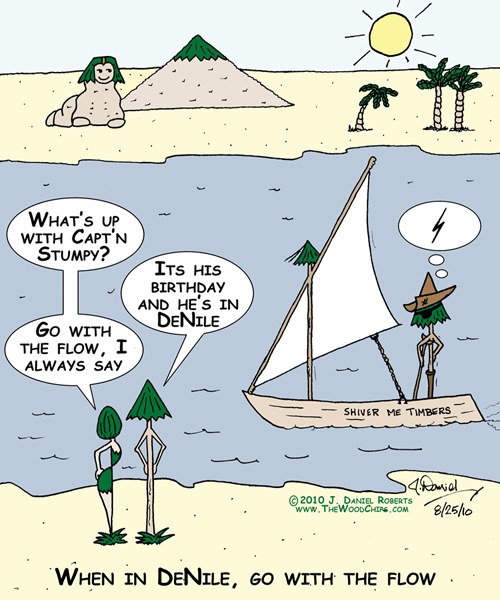 Last week I had a birthday … so of course I drew a cartoon about it.  Some people have used this fact to suggest I get a life, but I just consider that trash talkin' and pay it no mind (chuckle).  I didn't make a big deal about the whole affair, but thought to share the cartoon with those of you who have been dealing with the birthday thing recently. 
So if you're having a bit of trouble with your birthday, just take the WoodChips advice … when in DeNile, go with the flow.  And happy birthday to you.
~~~~~
New TreeCards Added
New TreeCards (WoodChips e-cards) have been added to our FREE TreeCard service.  You may send these cards for free to your friends.  Be sure and check them out by clicking the TreeCards tab.
Shown below is one of the latest additions.  Actually, the WoodChips hope you don't have to send this one for two reasons 1) They hope you don't have any sick friends and 2) the gawdawful pun in this one might just make them sycamore!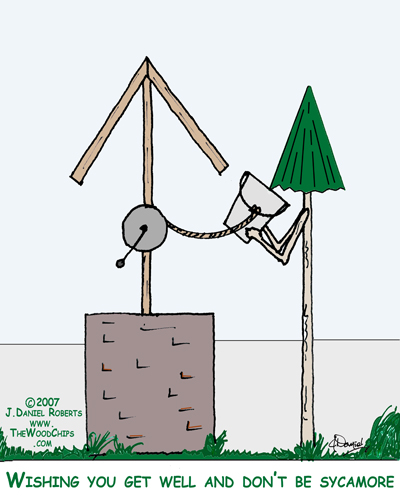 Have a great day – J. Daniel