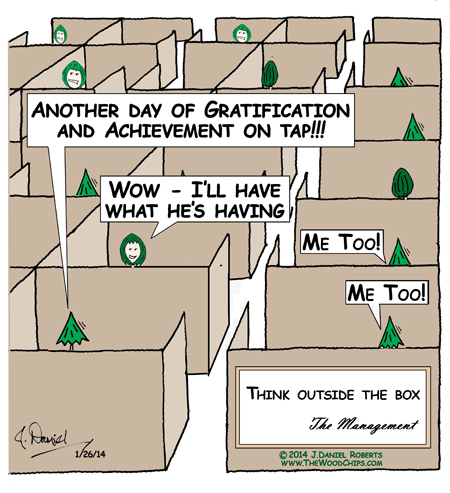 Cartoon Dialog: Setting: Employees in a cubicle farm at the office.  A big sign is showing the slogan, "Think outside the box – the Management."
Elmer (first co-worker): Another day of gratification and achievement on tap!!!
Second co-worker: Wow – I'll have what he's having.
Other co-workers: Me too! Me too!