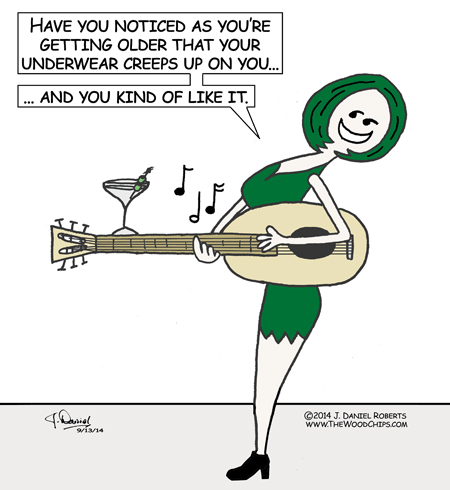 Cartoon Dialog: Setting: June Nipper standing with her guitar and a drink, asking a question.
June Nipper: Have you noticed as you get older that your underwear creeps up on you…
June continues: … and you kind of like it.
I think this would make a funny birthday card, don't you?