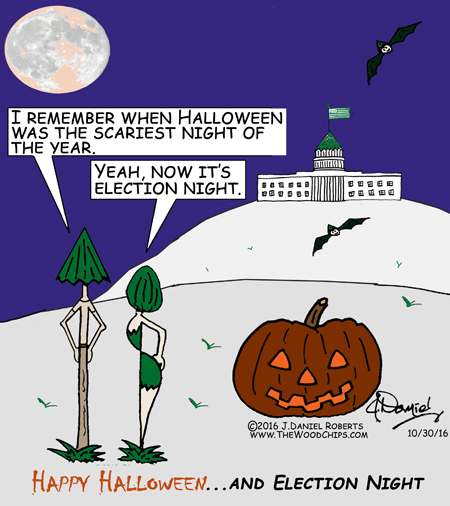 Cartoon Dialog: Setting: Elmer and Maple looking at the full moon at night.  A large Halloween Jack O'Lantern is in the foreground and a couple of bats are flying in the sky.  The United States Congress building is in the background up on the hill… it is a scary looking night.
Elmer: I remember when Halloween was the scariest night of the year.
Maple: Yeah, now it's election night.