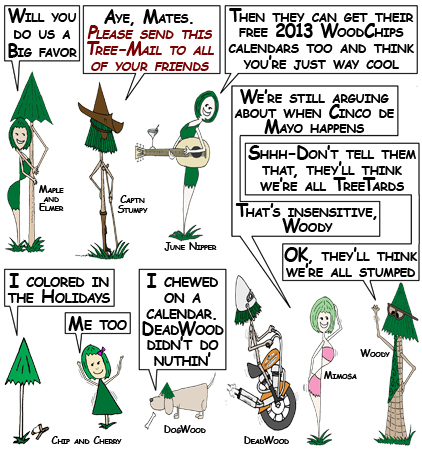 So sometimes I have second thoughts on the sensitivity of a cartoon — and this is one of them.  I changed it to be a bit more politically correct by Mimosa correcting Woody and pointing out he was being insensitive.  You can compare it to the cartoon posted earlier and see what you think.
I try to use two guidelines for my humor — and they are Red Skelton and Walt Disney, among others.  Red Skelton never used bad language and still was very funny.  Of course, he insinuated a lot and came right up to the line, but never seemed to cross it.  I've always like that about him.
And Disney is a good guideline because he tried to entertain and educate.
I think I couldn't do much better picking cartoonist models for the WoodChips, don't you?
Have a nice day – J. Daniel