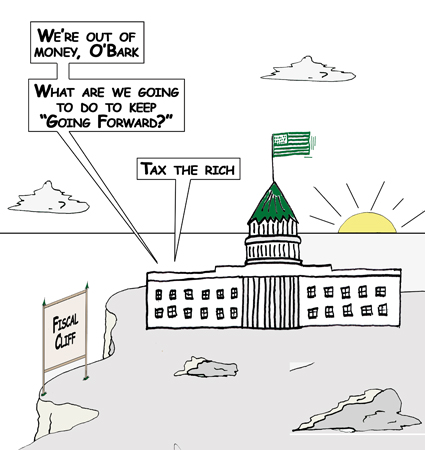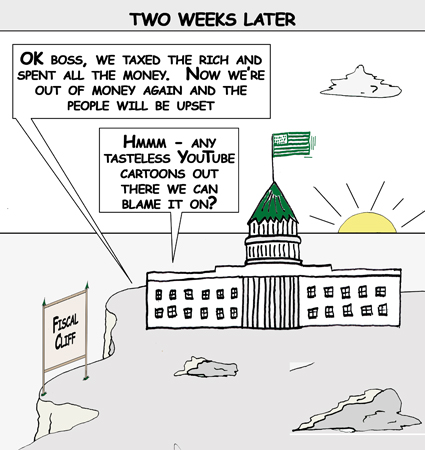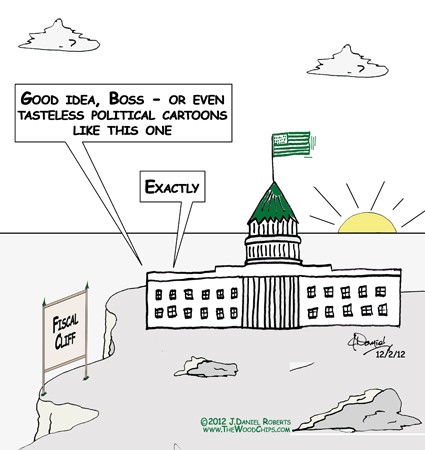 Cartoon Dialog:
Conversation in the White House on the edge of a Fiscal Cliff.
We're out of money, O'Bark. What are we going to do to keep "going forward?"
Tax the rich.
OK Boss – we taxed the rich and spent all the money.  Now we're out of money again and the people will be upset.
Hmmm – any tasteless YouTube cartoons out there we can blame it on?
Good idea, Boss – or even tasteless political cartoons like this one.
Exactly.