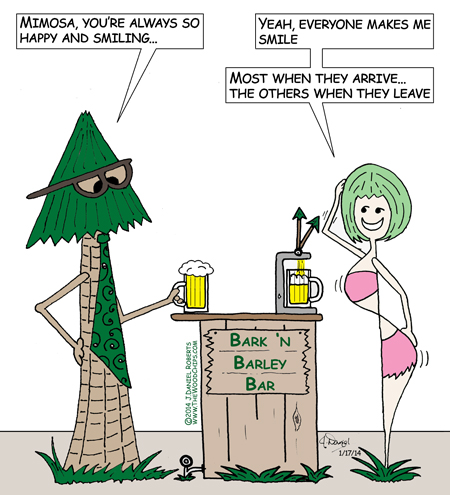 Cartoon Dialog: Setting: Woody is talking to Mimosa in the Bark n Barley Bar while she is pouring a drink.  Mimosa has a big smile on her face like she always does.
Woody: Mimosa, you're always so happy and smiling…
Mimosa: Yeah, everyone makes me smile… most when they arrive… the others when they leave.