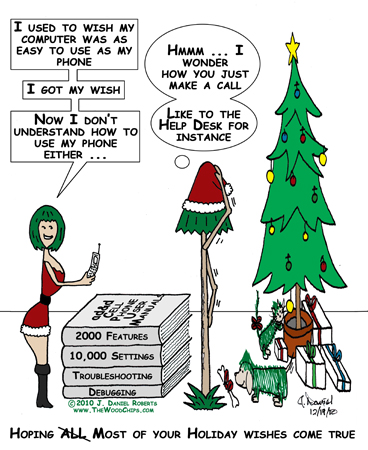 Setting:  Maple and Elmer by the Christmas Tree opening gifts.  Maple is holding a cellular phone, next to four huge technical manuals about it.
Maple: I used to wish my computer was as easy too use as my phone…
Maple : I got my wish…
Maple: Now I don't know how to use it either.
Elmer (thinking): I wonder how you just make a phone call on it… like to the Help Desk
Sub Heading: Hoping ALL Most of your Holiday wishes come true (note that ALL is crossed out).