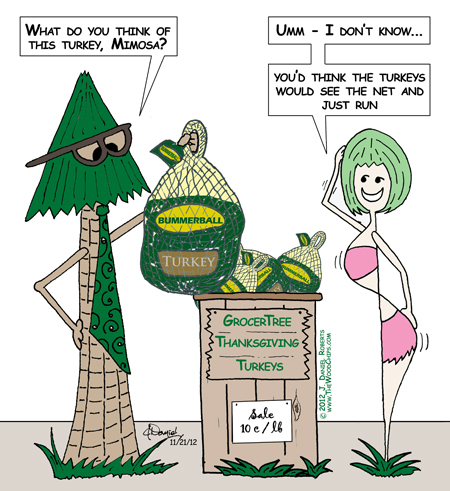 Cartoon Dialog:
Woody and Mimosa are in the GrocerTree store choosing a frozen Bummerball Turkey — you know, the ones that are packed in the plastic netting.
Woody: What do you think of this turkey, Mimosa?
Mimosa: Ummm – I don't know.  You'd think the turkeys would see the net and just run.
Have a happy Thanksgiving – J. Daniel