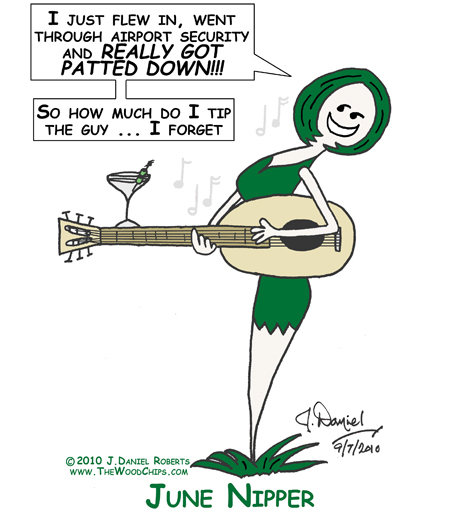 Airport security is getting to be a real pain these days, don't you think.
But June Nipper has a different attitude about the whole thing – and now you can send this FREE Tree-Card (e-card) to your stressed out traveling friends this holiday season.
Just click Tree-Cards above – and surprise your friends (chuckle).
So what do you think about June Nipper's "chipper" attitude.
Have a nice day – J. Daniel